Very effective Local Marketing Ideas for Small Businesses
The use of local marketing in a small business is to target audiences in cities or regions with marketing activities through digital marketing and traditional offline marketing tactics. Local marketing helps you focus on a specific area, and when done effectively, it often attracts shoppers who are likely to become customers. The reason may be that the business is close and convenient to where they live, but the reason they want it is that they are providing what they want. That's why local marketing can help build trust in your brand, develop a positive reputation, and increase customer loyalty over time.+
When you're ready to get started with local marketing, pick a few of the marketing ideas listed here, and see if your small business can try it out to expand your local customer base.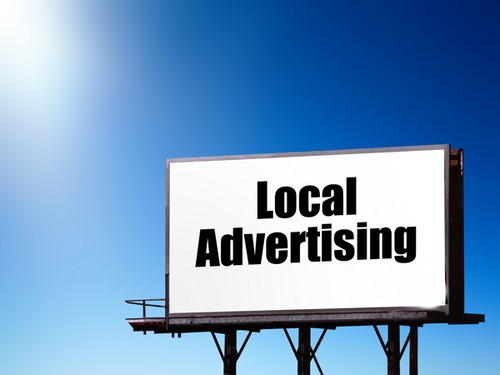 It focuses on local SEO. 

This first tactic in Local Marketing should be considered a marathon instead of a sprint. Because it's not something you can do overnight. Instead, you can target keywords relevant to your local business to seed your web traffic in the future. For example, if you have a company called Smith Dry Cleaners in Wallpack, New Jersey, you can develop content for blogs and websites that target the keyword phrase: Walpack dry cleaners. It attracts potential customers who live in the area and are looking for a local dry cleaner.

Use location targeting in AdWords and Facebook:

 After you've developed content that highlights your local keywords, you can use location targeting in AdWords to get more attention. You can only show ads in selected regions, so you can focus on your marketing investments in regions that are suitable for your local customers. Similarly, you can use location targeting in your Facebook ads to segment the audience for your local campaign.

Create a landing page for each region. 

You may have more than one local marketing keyword that your business is targeting. In addition to the area where your business is located, there may be several other cities in the area. You can use 5-6 keywords targeting different cities. One way to ensure that your marketing content is relevant to potential customers in each city is to create a few different landing pages with unique content for each location. You can use each page as a targeted link for advertising and marketing campaigns targeting each local keyword.

Using Yelp:

 Yelp is all about local marketing, so if you're starting a local marketing campaign, you'll definitely need it. The first step is to claim your Yelp business page. When you claim a page, you can update the contact information listed for your business, view and respond to customer reviews, post content such as photos and special offers, and view visitor activity. Yelp is the first result you see when you search for local businesses on Google, whether or not reviews are monitored. This is why Yelp should be part of your marketing strategy for your local business regardless of other local marketing strategies. Social Media Examiners have a great article with more tips for using Yelp to market your business using Yelp.

Try SMS marketing. 

SMS stands for short message service and is called text messaging. Is it time to get a text message for sale at your local retailer or schedule your next appointment with your dentist? It's SMS marketing. This type of local marketing is perfect for brick and mortar businesses who want to increase store traffic, service businesses that schedule daily appointments, and any business owner who wants to reach potential customers in real-time.

Sponsoring Local Events:

 Depending on where your business is located, there may be many local events organized and run by different local organizations each year. In most cases, these organizations are looking for a colleague business to support the cause, either by teaming up to organize an event or by donating money in exchange for mentioned on programs and websites. Both of these options are great ways to do business with local clients. If your business is located in a more rural area, there's no reason you can't expand your radius to support the initiative in an adjacent city. Keep an eye on calls for reaching out to other businesses and asking for assistance.
Work with Neighbors: If event sponsorship isn't really for you, run small promotions and work with neighboring businesses to double your reach through cross-promotions. It can be as simple as presenting a coupon, flyer, or business card to another store while displaying it at the counter. Alternatively, you can create a co-branded deal that rewards customers who buy from both brands. "Buy from our company and buy half." There are many ways you can work with other local small businesses to make a big impact on your customers. Check out this list of ways to cross-promote your creative juices out.

Empower your employees to be marketers: When doing

 local business, your employees can be one of the best marketing methods. After all, they are the people who interface with your customers on a daily basis. There are two key things an employee can be a marketer. You need to be trained first so you can be educated about your business, products, and goals. If you don't understand what your business is, we can't promote you. Second, you can encourage your store staff to become a salesperson by offering incentives. Not everything has to be monetary. Consider these ideas for employee incentives that won't hurt your bank.

Join a referral network (or start your own): A

 referral network passes leads between businesses and can be a complete marketing tool for local businesses. Because the referral network relies on word of mouth marketing and customer reviews, you can take advantage of everything Yelp and other review platforms do. Its value lies in extending reach by leveraging existing customer relationships to drive business in front of each customer's network. If you don't already have a local referral network, create your own.

Pitch on local TV news and other media:

 Local media outlets are always looking for interesting and relevant news articles to share with their readers and viewers. If your event has an event, new product launch, or special store event, local media Tv may be interested and may want to introduce your business to an upcoming story. Small businesses can become more relevant and interesting if you can link business events with local news or popular topics. Before starting the story, pay attention to local media by following these tips.
Also Read: Unwanted Email Marketing Tips
Try out a few of these local marketing ideas and see what they got. When you're ready, visit this expanded and a common list of 101 marketing ideas and add some new tactics to your list to run your multifaceted marketing campaign