Seniors deserve to be live with dignity, independence, and safety. It's a duty of every individual to make sure they get the best possible care in a comfortable environment, especially who have memory loss issue or are prone to a chronic condition.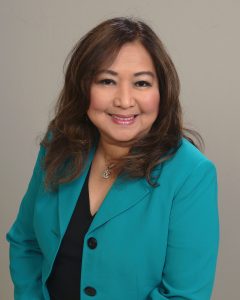 Fortunately, Nelia Ladlad has built a diversified business in the area of home care and home health to support the most vulnerable members of society i.e. disabled and aging population. She is a qualified business coach https://www.facebook.com/nelia.laurelladladwho carries a background of working in the management consulting industry, proficient in grant writing, management, public speaking, startups, and leadership.
She has gained vast experience in providing consultant services for marketing, management, operations, and all levels of support for mergers and acquisitions of several healthcare agencies. She seems very passionate about her business in the senior-based community and dedicatedly helping business owners to get through challenging times with better clarity and confidence.
Nelia Ladlad – A Franchise Unit Owner at Golden Heart Senior Care Glenview
As a franchise unit owner of Golden Heart Senior Care Glenview, she is responsible for managing team members who provide assistance to homebound clients, adult daycare centers, and the elderly.
She put her best efforts to promote this healthcare agency in all areas of Illinois and continued training of caregivers under strict supervision.
Nelia Ladlad – Gained Experience as a Chief Executive Officer in CTK Advisors Inc.
Nelia Laurel Ladlad is experienced in providing business development, consulting, and management services to startups and emerging companies in the areas of home care, home health, assisted living, memory care services, adult day care services, and Community Integrated Living Arrangement (CILA). She also has a professional team of grant writer that writes proposals for various non-profit organizations serving the mental health and substance abuse and the elderly population.
Nelia Ladlad – Co-Founder at Omega Community Healthcare Organization
She works with a group of professionals, managers, and leaders of cooperation who is on a quest to serve the most underserved and helpless members of society. All of them use their expertise, excellence, network, and resources to serve the senior-based communities properly in the United States and other underdeveloped countries.
She has also managed the most diversified and financially developed privately owned healthcare company, Omega Home Healthcare, LLC, certified by the Illinois Department of Public Health and the Centers for Medicare and Medicaid to offer home healthcare services. Under her leadership, the company grew from gross revenue of 2 Million in 2006 to 11 Million in 2011.
All her vast knowledge and experience as the owner of a home care agency speaks for her success themselves. Her achievements and offerings are incredibly great, especially when it comes to helping
healthcare agencies work cohesively to give attention and care to seniors. If you're starting a new venture or taking your existing company to the next level, you can take priceless advice from Nelia Ladlad and use her talent to expand wisely.
Don't forget, it is always better to have expert assistance rather than struggling alone in the painful journey.